Competition – Win a £50 Amazon Voucher!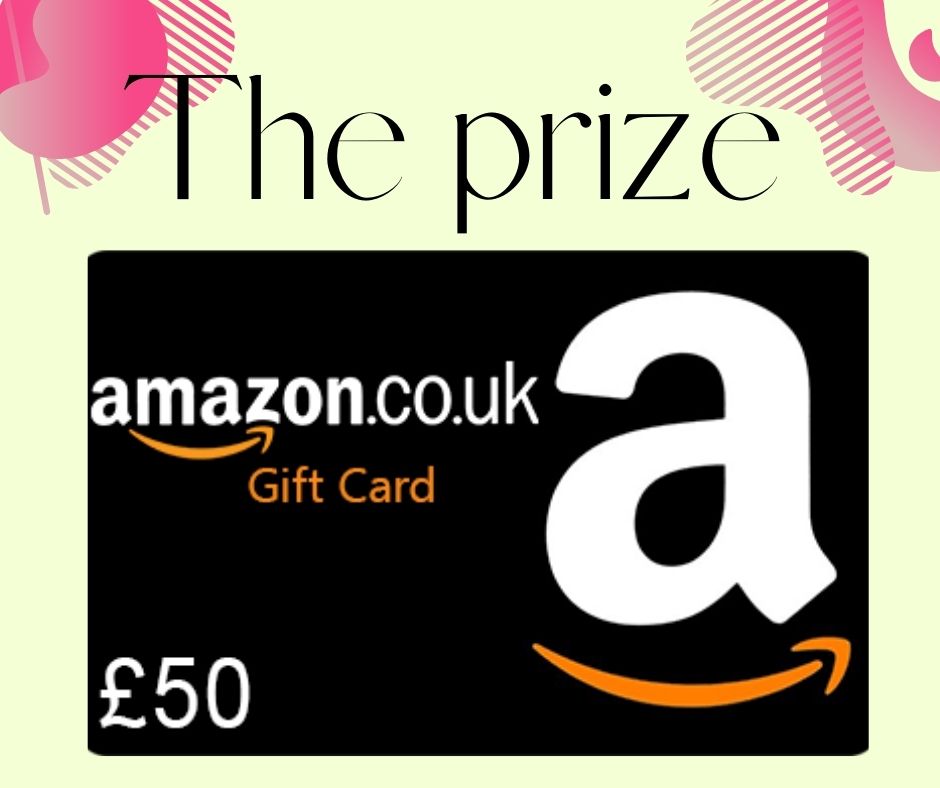 August is here, we're halfway through summer, and soon many of us will be thinking about the start of the new school year. In the meantime, we have joined up with a group of bloggers to bring you a fantastic competition to win a £50 Amazon gift card.
Perhaps you are thinking ahead to the new school year and making a long shopping list of clothing or stationery supplies. Maybe you are eager to buy some special new pieces to make your house into an inviting haven. Then again, you might be picturing yourself lounging comfortably in the sunshine with a chilled glass of wine and a good book! Whatever your needs, and whether they relate to work or play, we are sure you could put a shopping voucher to excellent use!
Win a £50 Amazon voucher!
One lucky winner will receive a £50 voucher to spend with Amazon on whatever they like. Just check out the rafflecopter form below to enter and be sure to get all your entries in by midnight on 22nd August 2021. A list of the full terms and conditions can be found at the bottom of the page. Good luck!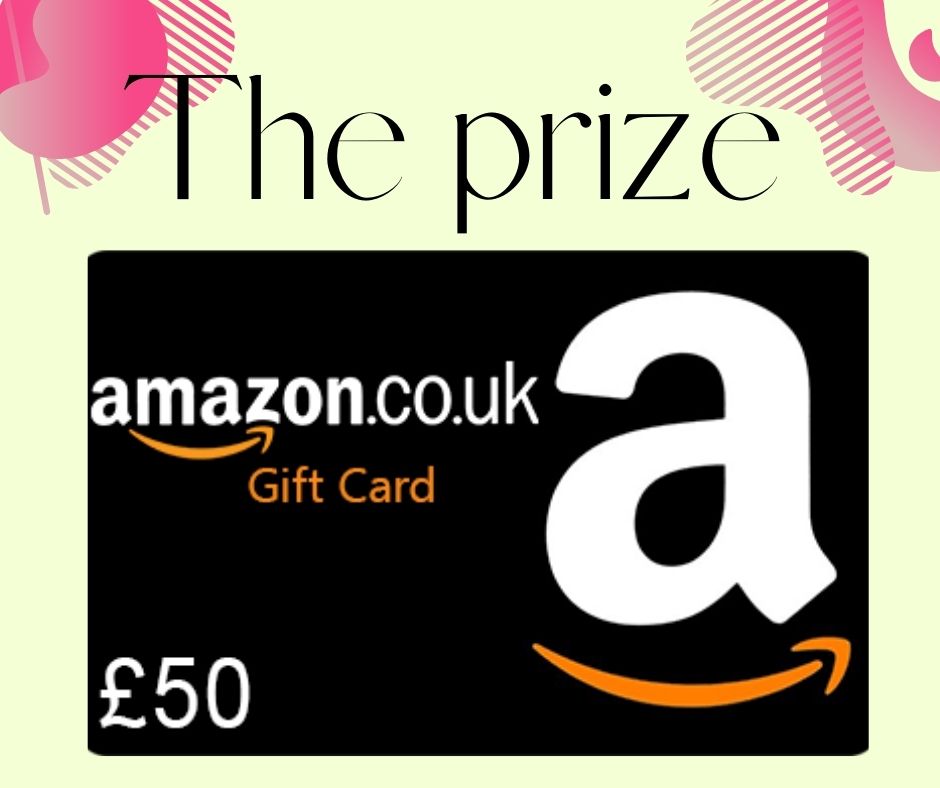 Here are the bloggers taking part:
FeliFamily | All Things Holidays | Stem Play | Life Changing Side Hustle | Our Life Interrupted | The Cocktail Bird | Bossy Girl | Bake More Cake | Vegan Book | Nishi V | The Coffee Chef | Giving Is Glorious | Your Thrifty Lifestyle | All 4 Garden | Mums The Wurd | Lukeosaurus and Me | You Can Make Money On The Internet | The Life We Built | Coffee and Life | The Pattern Of Life | Money Saving Bible | Kids Corner | Your Blogger | The Travelling Type | Adventures In Reselling | Master Money Multiplier | Blondarina | Lesvivo | SEO Gold | RCS Wins | Healthy Tasty and Wise | | Cashlee | My Tech Savvy Friend | Mums Guide To Life | Keene On Saving | Joyful Bite | Lula Grace | Foody Thoughts | Curtain Pic | Mental Health Parent | Cotswold Lifestyle | Birds and Lilies | Tea Driven | Journalist Book | Keene on Food | Have A Fab Day | Mrs Money Pot | Wake Up Its Monday | Johnsons Savings | The Heaton Fam | Disabled Day Trips | My Money Spot | Alieshia | Family Fun Getaways | 4 Kids Blog | Blog Masters | Doing The Impcosible | The Finance Fettler | Skinny Spending| Gin and Gemini | Pots of Pennies | A Little Life Of Lovely | Save and Earn | Lifestyle Saving Techniques | Dauphine Fleurs | The Good Life In Somerset | Lydony | Good Life and Mind | Fire Runner | Adjusting The Net | Fully Money | Guide To Health and Fitness | Blogging Waves | Valid Articles | Colourful Corner | Mudpies and Rainbows | The Parenting Insider | Frugal Home Project | Blogger Creations | Bubbina Community Garden | Bubbly Nattie | Several Ways To | Ellis Denning | Wild About Your Wellbeing | Active Gardening | Blogging 101 | The Family Cookbook | Our House Our Home | Modern Rustic Weddings | Catching Sunsets | Hawkes At Home | Blogging Beautiful | Life With More Sparkle | Balance The Budget | Easy Meals For Busy Mums | Mummy Saver Money Maker | Slimming Cheaply | Sporf | Insect Eating Plants | Crystal Brook | Zero Waste Kids and Me | Love Marriage Kids | Manifest with LOA | Vitaflex Lifestyle | The Thrifty Princess | Bark and Bites | Secret Disco | Not Got A Clue 
Enter now
Terms and conditions
1. There is one top prize of the £50 Amazon gift voucher.
2. There are no runner-up prizes.
3. Open to UK residents, excluding all bloggers involved with running the giveaway.
4. Closing date for entries is midnight on 22.08.21.
5. The same Rafflecopter widget appears on all the blogs involved, but you only need to enter on one blog.
6. Entrants must log in to the Rafflecopter widget, and complete one or more of the tasks – each completed task earns one entry in the prize draw.
7. Tweeting about the giveaway via the Rafflecopter widget will earn five bonus entries into the prize draw.
8. 1 winner will be chosen at random.
9. The winner will be informed by email within 7 days of the closing date and will need to respond within 28 days with their delivery address, or a replacement winner will be chosen.
10. The winners' names will be published in the Rafflecopter widget (unless the winner objects to this).
11. The prizes will be despatched within 14 days of the winner confirming their details.
12. The promoter is Drew Media LTD t/a www.MakeMoneyWithoutAJob.com
13. By participating in this prize draw, entrants confirm they have read, understood and agree to be bound by these terms and conditions.