Competition – Win The Beaulieu Hamper from Marks & Spencer!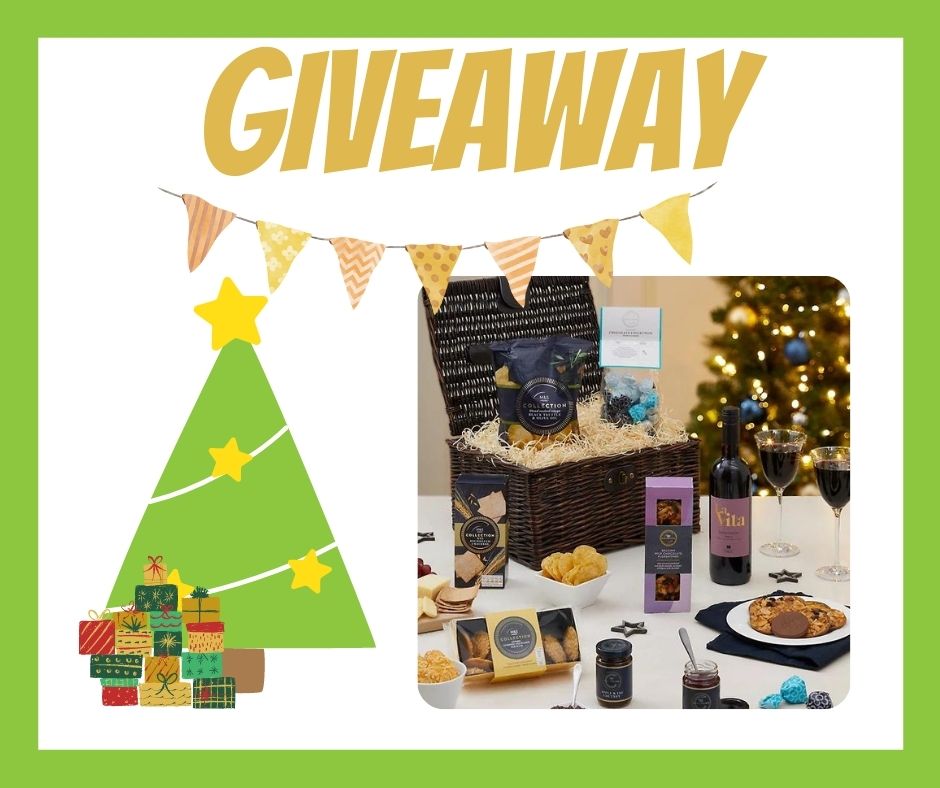 We've hosted a few competitions this year and we've decided to squeeze one more in before Christmas arrives!
For this giveaway, one lucky winner will receive the The Beaulieu Hamper from Marks and Spencer. Brimming with delicious delights, from Italian chocolates and wine to Cornish biscuits and hand-cooked crisps, there is something in this hamper to suit all tastes.
To enter, simply scroll down to the form below. Please also consider visiting some of the other websites who have contributed to this giveaway; they are listed below.
The giveaway ends on the 23rd December. Good luck.
The prize
This prize is M&S The Beaulieu Hamper
This includes:
La Vita Sangiovese (75cl) (Alcohol Content- 12.5%)
Apple and Fig Chutney (100g)
Milk chocolate florentines (170g)
Italian chocolate assortment (300g)
Black truffle & olive oil hand cooked crisps (150g)
British strawberry soft set jam (113g)
All butter Cornish Cruncher biscuits (80g)
Collection Rye Sourdough Crackers (130g)
Presented in a dark-stained hand woven wicker hamper with brown faux-leather handle and strap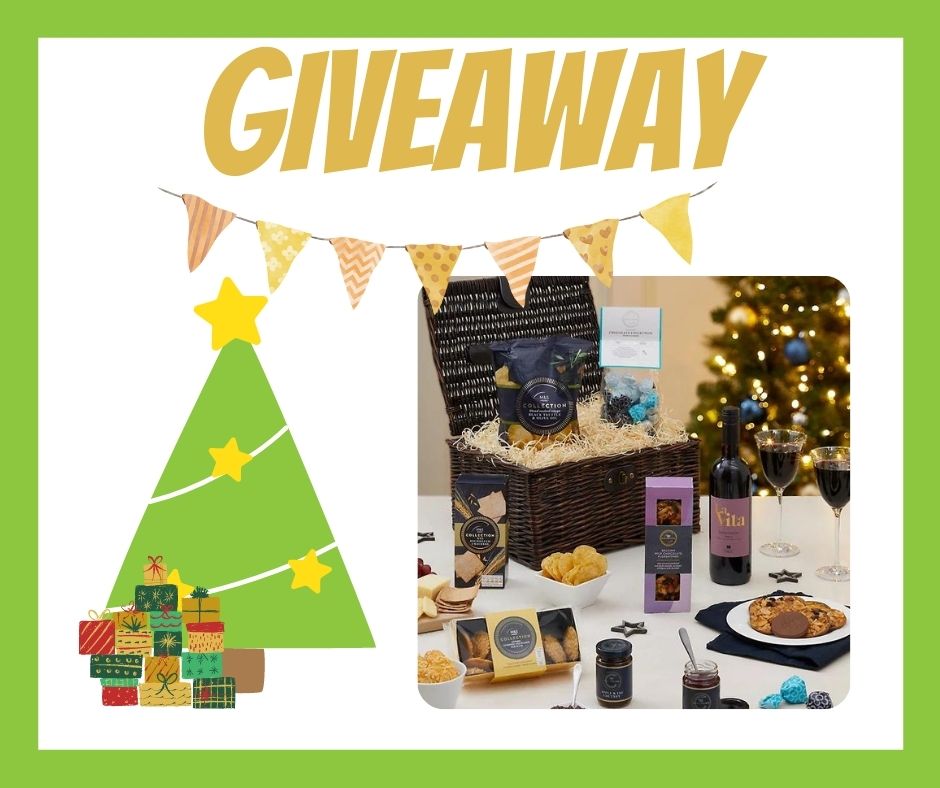 The bloggers taking part
Here is a list of all of the bloggers taking part in this giveaway.
Blog Bay Bee | Not got a Clue | Sit and Take in the View | Fully Money | Make a Little Money | Touch of Wellness | Diet Exercise Lose Weight | Online Life Calendar | The Finance Fettler | Doing the Impossible | Positively Eco | London Fridge | Beauty Wellness Tips | Sahara Vibes | Mum's Guide to Life | Our Life Interrupted | Home Town Furniture | The How to Heroes | Wow Gift Creations | Mudpies and Rainbows | The Parenting Insider | Youth n Trends | Bells and Bouquets | Blogger Creations | Harley Smith | Surviving with Coffee | Big Boys Cry | Live Life Love | Birds and Lillies | Journalist Book | Cheat Planet | Cotswold Lifestyle | Accounting Page | The Blog Crowd | Final Blogger | Oceans of Gold | Master Money Multiplier | Several Ways To | Know Health | Inhome Insights | Craving Christmas | Lifestyle Saving Techniques | Have a Fab Day | Mrs Money Pot | Wake up it's Monday | Money Matters UK | Mortgages After 60 | Gonna Get Wed | Lifestyle of a Londoner | Manifest with Loa | Active Gardening | Skinny Spending | Discount Days Out | Gin and Gemini | Madam Blunt | Steely Soft | Interior Design Toolbox | Full of Wishes | Life with More Sparkle | Balance the Budget | Guide to Health and Fitness | Money Money Money Online | Green Northerner | The Free From Mummy | The Holistic Writer | The Shop for Her | Girl on a Pension | Mumernity | Chronicling Home | Lydony | The Good Life in Somerset | Better Best You | Christmas Ahoy | All Sorts of Jazz | Lisa Cooking | Frugal Home Project | Nishiv | Vegan Book | Mums the Wurd | Valid Articles | Houston Marcha | Doggie Attitude | Satch and Fable | The Smoothie Bird | Robyn's Photography Academy | Our Hand Made Home | Swift Earning | Life Changing Hustle | Off White | Successful Mess | Content Caboodle | Tea Driven | Michelle Amy Weddings | Cheshire Kat Blog | Stem Play | Bark and Bites | A Little Luxury for Me | Toothbrush Packed | My Healthy Temple | Your Property Your Life | A Life Less Plastic | The Money Raven | You Can Make Money on the Internet | Sister Lessons | Ask Me Up | File Taker | At Home Total Fitness | Family Frugal Getaways | Mamma Blogger | Killer Game Rants | Make Enough Money | Underdogs Online
Enter now
Simply complete any or all of the Rafflecopter entry widget options below to be entered. You can also tweet about the giveaway daily to earn bonus entries.
Terms and conditions
1. There is one top prize of the M&S The Beaulieu Hamper.
2. There are no runner up prizes.
3. Open to UK residents aged 18 and over, excluding all bloggers involved with running the giveaway.
4. Closing date for entries is midnight on 23.12.2021.
5. The same Rafflecopter widget appears on all the blogs involved, but you only need to enter on one blog.
6. Entrants must log in to the Rafflecopter widget, and complete one or more of the tasks – each completed task earns one entry in the prize draw.
7. Tweeting about the giveaway via the Rafflecopter widget will earn five bonus entries into the prize draw.
8. 1 winner will be chosen at random.
9. The winner will be informed by email within 7 days of the closing date and will need to respond within 28 days with their delivery address, or a replacement winner will be chosen.
10. The winners' names will be published in the Rafflecopter widget (unless the winner objects to this).
11. The prizes will be dispatched within 14 days of the winner confirming their details.
12. The promoter is Drew Media LTD t/a www.MakeMoneyWithoutAJob.com
13. By participating in this prize draw, entrants confirm they have read, understood and agree to be bound by these terms and conditions.